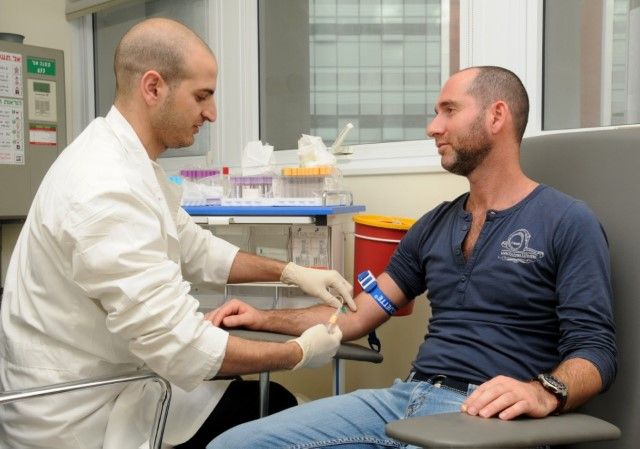 How the Integrated Cancer Prevention Center scaled their data warehouse to drive better insights
The Integrated Cancer Prevention Center is part of the Sourasky Medical Center in Tel-Aviv, one of the biggest hospitals in Israel. It's the first center of its kind in the country and one among a few in the world.
The challenges of managing big data in healthcare.

Today's modern medical facilities are more than simple healthcare providers; they've become data warehouses, tracking comprehensive health information such as medical history, lifestyle and habits, and a variety of test results. Experts expect the volume of healthcare data to surpass 2,000 exabytes by 2020[1], leading to some very difficult challenges for organizations to harness this enormous amount of information to produce insights. The result is that, without a system to manage and analyze huge data sets from disparate sources, health organizations are less capable of developing key discovering and breakthroughs.
The Integrated Cancer Prevention Center (ICPC) at Sourasky Medical Center found itself facing just such a challenge, where an old database was not only slowing down operations but preventing them from developing insights—a core part of their mission. Here's how they solved their data issues, generating more insights into cancer detection, as well as groundbreaking testing, prevention, and care techniques.
1999 is calling. It wants its database back.
The ICPC conducts leading-edge research studies and collects a wide variety of data from patients that isn't necessarily stored in any hospital system. These include medical history, lifestyle and habits, consultations and more. All patient data is stored in the center's data warehouse, along with information imported from other systems in the hospital.
When data manager Lior G. started working at the ICPC in 2007, he found that the data collected from the studies was stored and tracked in a single flat Microsoft Access file. All the data was manually entered by multiple study coordinators, exponentially raising the probability of human error. The database was incredibly difficult to manage, with no clear path on how to best organize data, which greatly hindered the center from fulfilling its mission.
Even when the center attempted to improve the database, it just ended up creating new, more complicated problems. While improvements lead to better-structured data, the database itself was still hardcoded, meaning any changes like adding fields, creating new queries or producing reports had to be done using code. This resulted in Lior spending nearly all his time coding and not attending to the more important aspects of his job. What's more, the database was still extremely slow and full of mistakes.
"I spent most of my workday coding instead of ensuring the quality of the data. Queries had to be written in SQL, and any changes to the database had to be programmed using VBA, it was a nightmare.

Lior G.

Data Manager
A fresh start. A faster solution.
By 2015, the ICPC recognized that it needed a better solution to manage its data, and turned to the Data+ Platform. Using Data+'s built-in Clinical Data Management Application, ICPC created a comprehensive app that managed all the studies at the center in just a few days.
Almost instantly, data entry became faster and more accurate. Study coordinators spent significantly less time manually entering data, while automatic data validation greatly reduced mistakes. The ICPC set up workscreens to allow study coordinators to conveniently enter data and ensure that all follow-ups and tasks were completed. Changes could be tracked, allowing mistakes to be identified and managed quicker and more directly. Lior also found out that he can easily segment populations into workscreens and assign them to specific coordinators, greatly reducing the time it took to get new studies up and running.
Integrations with the hospitals EHR and laboratory systems eliminated discrepancies, and the application simply worked faster than the old database. Intricate reports could be exported in a few simple clicks, allowing for better insights, while data queries could be created in natural language. What used to take days, now only took a few minutes.
Destroying the data bottleneck.
Managing a large data warehouse is no easy task, but the new Data+ app allows both Lior and study coordinators to work independently. Most importantly, though, is the time regained by Lior and study coordinators. Coordinators can provide better service to patients in the studies, while Lior can focus on the data, splitting his time between day-to-day system maintenance and creating reports. Gone are his coworkers' complaints and coding. In its place is a world of new opportunities to do many interesting things with the data that simply wasn't possible before.
For the ICPC, that ultimately means the center is more effective at generating more breakthroughs that make finding—and stamping out—cancer a more realistic possibility.
[1]https://www.healthdataarchiver.com/health-data-volumes-skyrocket-legacy-data-archives-rise-hie/
About Data+
Data+ is a smart end-to-end solution that allows researchers to effectively record, manage and analyze clinical research data. A fully customizable platform which can be integrated with the organization's systems and data, Data+ streamlines the research process and generates more value with the existing resources.
To get a demo of Data+, visit https://dataplus-research.com/contact/