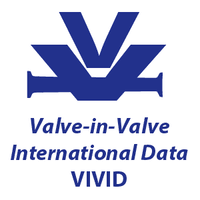 How the VIVID Registry connects and collaborates with 150 sites worldwide
The VIVID Registry is the biggest collection of valve-in-valve procedure information, collected from interventional cardiologists and surgeons from across the globe.
Questions and challenges of global data collection

One of the benefits that medical researchers have today is access to enormous amounts of data. Not only can they collect data from their own cases at facilities in their immediate region, but they also can access data from facilities across the globe. This presents a number of sizeable challenges: How do we collect the data? How is the data structured, standardized, and maintained in order to produce the best insights—and thus the biggest benefit? And how do researchers ensure the data is handled properly in terms of legal compliance, especially when that stretches across a variety of jurisdictions that may or may not have similar compliance requirements and standards?
These are just some of the challenges Founder Dr. Danny Dvir and Vice Chair and Lead Coordinator Dr. Matheus Simonato faced when at the Valve-in-Valve International Data (VIVID) Registry. Here's how they answered these questions and others, while also making their data more accessible and valuable to medical practitioners around the world.
When yesterday's solution becomes today's problem

Founded in 2010, the VIVID Registry collects data on different types of valve-in-valve (failed valve replacement) procedures from more than 260 collaborators at over 150 medical facilities across the world. Researchers have turned to the registry's data to help develop and support a wide variety of breakthroughs, with the registry having published over 20 peer-reviewed papers in recent years, including JAMA, Circulation, the European Heart Journal, Circulation: Cardiovascular Interventions, the Journal of the American College of Cardiology: Cardiovascular Interventions, EuroIntervention, among others.
When Dr. Dvir started the registry, it was easiest to start collecting data on procedures using spreadsheets. Over time, however, managing multiple spreadsheets from a wide variety of sources became untenable. There were no predefined fields, no standard way to input data, conflicting data, keying errors, medical coding errors, and even different languages! Just cleaning the data when it was received was practically a full-time job, leaving Dr. Simonato with little time to devote to his other duties. As the Lead Coordinator, Dr. Simonato is also responsible for managing communication with collaborators and facilities, overseeing a variety of research projects, reporting, IT, and critical review of scientific papers, as well as the preparation of international meetings on major conferences.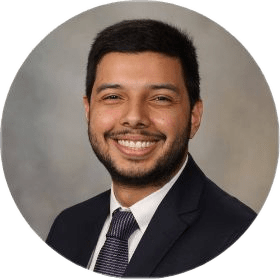 "Managing the data overtook every other aspect of my job, it was always a crunch to get everything done.

Dr. Matheus Simonato

Vice Chair and Lead Coordinator of the VIVID Registry
Streamlined, standardized, and secure.
The VIVID Registry team turned to the Data+ platform to streamline and standardize data collection as well as the data itself. Working with their collaborators, VIVID developed an electronic case report form (eCRF) that contained predefined fields and validations. This enabled the research data that was standardized and more error-free. What's more, the Data+ platform itself has built-in HIPAA compliance along with top-notch encryption, and because it is cloud-based, researchers only need a web browser to access it.
Goodbye spreadsheets. And busywork.
With a more secure and easier to use platform, the researchers collaborating with the registry have increased their data entry and participation. But just because more data is flowing into the VIVID Registry doesn't mean more work for the VIVID team. In fact, Dr. Simonato no longer spends hours upon hours cleaning and consolidating data; instead they now produce more accurate reports with more reliable, validated data. Plus, they can now concentrate more on the reason the registry was established in the first place – to create meaningful insights on valve-in-valve procedures and educate the interventional cardiology and surgical community on the technique, improving patient health and outcomes.
In addition to its original intended purpose, the VIVID team uncovered a few unexpected uses for the Data+ Platform, including tracking collaborator input and compensating the assistant coordinators more accurately.
Managing a global database is certainly challenging, but it's far easier when the management tool ensures the data collected is clean, consistent, and secure.
About Data+
Data+ is a smart end-to-end solution that allows researchers to effectively record, manage and analyze clinical research data. A fully customizable platform which can be integrated with the organization's systems and data, Data+ streamlines the research process and generates more value with the existing resources.
To get a demo of Data+, visit https://dataplus-research.com/contact/